NVIDIA: Jetson Orin Nano Developer Kit 8GB - 945-13766-0000-000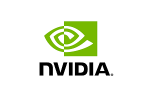 PRODUCT DETAILS
NVIDIA Jetson Orin™ Nano Developer Kit is a compact edge AI board built with Jetson Orin™ Nano 8GB module which delivers up to 40TOPS AI performance and has a rich set of IOs including USB 3.2 Gen 2 ports, 2x M.2 Key M for SSD, pre-installed Wi-Fi module, and more.
Features
Excellent AI Performance for production

:

on-device processing with up to 40 TOPS AI performance with low power and low latency

Hand-size edge AI device: compact size at 100mm x79mm x 21mm, includes Jetson Orin™ Nano 8GB module, a heatsink with a fan and a power adapter.
Expandable with rich I/Os: USB 3.2 Gen 2 ports(4x), DP 1.2, M.2 key E with pre-installed Wi-Fi module, 2x M.2 Key M for SSD, microSD slot, 2x MIPI CSI-2 connectors, Gigabit Ethernet, 40-pin GPIO
Description
The NVIDIA Jetson Orin™ Nano Developer Kit sets a new standard for creating entry-level AI-powered robots, smart drones, and intelligent cameras. It also simplifies the process of starting with Jetson Orin Nano series modules. Compact design, lots of connectors, and up to 40 TOPS of AI performance make this the perfect developer kit to bring your AI concepts to life. With up to 80X the performance of Jetson Nano, it can run all modern AI models, including transformer and advanced robotics models.
The developer kit comprises a Jetson Orin™ Nano 8GB module and a reference carrier board that can accommodate all Orin Nano and Orin NX modules. This provides the ideal platform for prototyping your next-gen edge-AI product. The Jetson Orin™ Nano 8GB module features an Ampere architecture GPU and a 6-core ARM CPU, enabling multiple concurrent AI application pipelines and high-performance inference. The carrier board boasts a wide array of connectors, including two camera connectors that can handle 2-lane and 4-lane cameras. For a full system which comes with a production module, 128GB SSD, and pre-installed Jetpack 5.1, check reComputer J3011
Comparison among NVIDIA Jetson Orin Nano Developer Kit and reComputer J30 series boards
Specifications

NVIDIA Jetson Orin Nano

Developer Kit

Module

Jetson Orin Nano 8GB (non-production) with SD card slot on Module

AI Performance

40 TOPS

GPU

1,024-core NVIDIA Ampere architecture GPU with 32 Tensor Cores

GPU Max Frequency

625 MHz

CPU

6-core Arm® Cortex®-A78AE v8.2 64-bit CPU1.5MB L2 + 4MB L3

CPU Max Frequency

1.5 GHz

Memory

8GB 128-bit LPDDR568 GB/s

Storage

/

Video Encoder

1080p30 supported by 1-2 CPU cores

Video Decoder

1x 4K60 (H.265)2x 4K30 (H.265)5x 1080p60 (H.265)11x 1080p30 (H.265)

Display

1x DP 1.2 (+MST) connector

CSI Camera

2x MIPI CSI-2 22-pin

Networking

1* Gigabit Ethernet (10/100/1000M)

USB

4* USB 3.2 Type-A (10Gbps); 1* USB2.0 Type-C (Device Mode)

M.2 Key M

1* M.2 Key M slot with x4 PCIe Gen3

1* M.2 Key M slot with x2 PCIe Gen3

M.2 Key E

1* M.2 Key E(pre-installed 1*Wifi/Bluetooth combo module)

microSD slot

1* microSD slot

Fan

1* 4 pin Fan (5V PWM)

CAN

1* CAN

Multifunctional Port

1* 40-Pin Expansion header,1* 12-Pin Control and UART header

Power Supply

DC 19V

Enclosure

/

Mechanical

100mm x 79mm x 21mm
At Seeed Studio, you will find everything you want to work with the NVIDIA Jetson Platform – official NVIDIA Jetson Dev Kits, Seeed-designed carrier boards, edge devices, as well as accessories.
We have prepared abundant guides to get started with NVIDIA Jetson using leading AI frameworks and software. For example, with Deepstream and TensorRT, developers can deploy custom YOLOv5 models on Jetson Orin™ at over 100FPS
Welcome to check out our free Edge AI partner program. We are looking forward to leveraging local and global resources to accelerate next-gen AI products together with you.
Developers Tools
NVIDIA JetPack for fast development and edge AI integration
Jetson software stack begins with NVIDIA JetPack™ SDK which provides a full development environment and includes CUDA-X accelerated libraries and other NVIDIA technologies to kickstart your development. JetPack includes the Jetson Linux Driver package which provides the Linux kernel, bootloader, NVIDIA drivers, flashing utilities, sample filesystem, and toolchains for the Jetson platform. It also includes security features, over-the-air update capabilities, and much more.
Computer Vision and embedded machine learning
NVIDIA DeepStream SDK delivers a complete streaming analytics toolkit for AI-based multi-sensor processing and video and image understanding on Jetson.
NVIDIA TAO tool kit, built on TensorFlow and PyTorch, is a low-code version of the NVIDIA TAO framework that accelerates the model training.
Speech AI
NVIDIA® Riva is a GPU-accelerated SDK for building Speech AI applications that are customized for your use case and deliver real-time performance.
Robot and ROS Development
NVIDIA Isaac ROS GEMs are hardware-accelerated packages that make it easier for ROS developers to build high-performance solutions on NVIDIA hardware. Learn more about NVIDIA Developer Tools
Part List
| | |
| --- | --- |
| Jetson Orin™ Nano Developer Kit | x1 |
| 19V Power Supply (45W) | x1 |
| Type B (US, JP, CA, PH) Power Cable | x1 |
| Type I (CN) Power Cable | x1 |
| UPC Label | x1 |
| Quick Start and Support Guide | x1 |
| | |
| --- | --- |
| Part Number | 945-13766-0000-000 |
| Manufacturer | NVIDIA |
| Weight (KG) | 0.450000 |
| Packing Unit | 1pc |
| Custom tariff number | 8543709990 |
| Product Availability | Available on Demand |