Airex: Titan GS30 Gray 1/2" Wall Outlet and Insulation w/ Black 6ft E-Flex Guard - TGS-650G72EB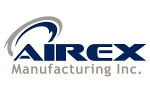 PRO-SYSTEM KIT - Gray Titan Outlet and Black 6ft E-Flex Guard for 5/8", 3/4" or 7/8" Tubing w/ 1/2" Wall Insulation
AIREX PRO-SYSTEM KIT Fits: 1/2" wall thickness pipe insulation with 5/8", 3/4", 7/8" tube

AIREX PRO-SYSTEM KIT™ is a 2-in-1 system for combined air-tight sealing wall-mounted piping outlets and UV/Vapor Retarder insulation protection system for exterior HVAC refrigerant piping penetrations and outdoor insulation located at the point of service connections for outdoor equipment.

The 2-In-1 System (Includes TITAN OUTLET and E-FLEX GUARD) Offers improved sustainability, energy efficiency, and optimum performance of building wall, outdoor pipe insulation, and HVAC equipment. Due to the multi-dimensional complexities of recent building energy codes, building codes, green codes, mechanical codes, residential codes, and standards within this category, using AIREX PRO-SYSTEM KIT™ is the only guaranteed solution to meet all your quality needs and mandatory code requirements.

Features:
Meets mandatory Building Codes, Energy, Residential, Mechanical, and Green Codes
Made in The USA
Includes Airex Titan Outlet
Includes Airex E-Flex Guard
Outlet to Guard Secures with Mechanical Clamp Connection
Superior Outdoor UV/Weather Grade Resistant Construction
Self-Gripping, Dual-Bonded Hook & Loop Fastening System
Removable/Reusable Application for Maintenance
Protector and Class II Vapor Retarder (All-In-One)
Meets ASTM G153 Weatherization and UV
Meets ASTM E-96 Water/Vapor Permeability
Gasket Compression System Seals Wall Air Leakage and Weather Moisture Wall Damage
Flexible elastomeric outlet sleeve design offers, anti-wind, anti-rodent features
Design supports HVAC systems with wall isolation & anti-vibration features
Flexible Sleeve Reduces Piping Vibration and Noise
Protects Indoor Air Quality
Meets ASTM E283 Air Leakage Test and ASTM E331 Water Penetration Test
| | |
| --- | --- |
| Part Number | TGS-650G72EB |
| Manufacturer | Airex Pro System Kit |
| Weight (KG) | 2.000000 |
| Packing Unit | 1pc |
| Product Availability | In Stock |